Technology that drives the world's most exciting industry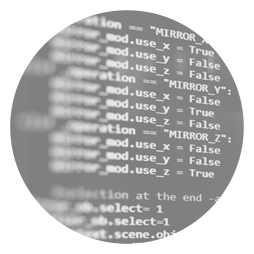 In the end, it's extra effort that separates a winner from second place.
But winning takes a lot more than that, too. It starts with complete command of the fundamentals. Then it takes desire, determination, discipline, and self-sacrifice. And finally, it takes a great deal of love, fairness, and respect for your fellow man. Put all these together, and even if you don't win, how can you lose?
Jesse Owens
We support sport and leisure businesses with a range of technology solutions and consultancy services.
At Sports Fusion, we develop personal relationships with our clients to ensure that we understand their needs and vision. This human aspect of our approach is not an optional extra or just website blurb – it is the essential foundation to everything we do – it is what ensures that we never lose touch with the fact that all systems are ultimately there to serve people.
Software Products
Sports Fusion has developed a range of innovative, dynamic and robust products designed to support the operation of sports and leisure businesses.
Consultancy
Our dedicated consultancy team focuses on supporting our clients with business challenges and opportunities involving technology, revenue enhancement, customer service improvement and more.
Incubation
Sports Fusion has supported several exciting start-up businesses targeted at sport with a range of services from concept design, to funding, to technology development and ultimately to launch.
Bespoke Software
Our core capability is to quickly grasp complex and dynamic requirements and create bespoke systems, from mass participation games to ticketing systems and everything in between.
And thank you to those very important customers that we cannot mention but who make up an important part of our business and of whom we are immensely proud.
"
For the past 2 years we have been working with Sports Fusion and have been very pleased with the development, mobilisation and operation of our new system. We have found their team incredibly professional and throughout all of our communications, they have been able to present all of the information in a very accessible way. We have been able to create a bespoke system that meets our organisation needs, which in our industry is crucial when running the depth of programmes we do.
Joseph Lyons
Chief Executive at West Ham United Foundation
"
Sports Fusion has been instrumental in our adoption of state-of-the-art technologies to support key business processes.
Mike Riley
PGMOL General Manager

"
We have been working with Sports Fusion for the past 5 years now and we are delighted with the system and the support structures in place. The flexibility of the Sports Fusion system has allowed our business to grow and expand whilst meeting the overall aims and objectives of our organisation. I would highly recommend the Sports Fusion system to any business who are seeking a professional booking system, coach management tool and fantastic day to day support services.
Chris Acaster
Business Development & Operations Manager at Tottenham Hotspur FC
Get in touch
We love helping clients achieve their goals.
If you're interested in working with us or wish to see a product demo, please get in touch.
Request a demo